VKA 5th Anniversary Nationals, Sugar Hill Speedway (NH)
Aug 27-28, 2005 - Picture Set e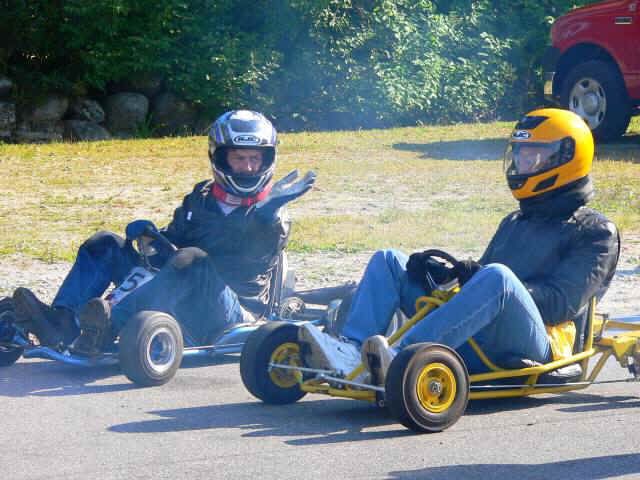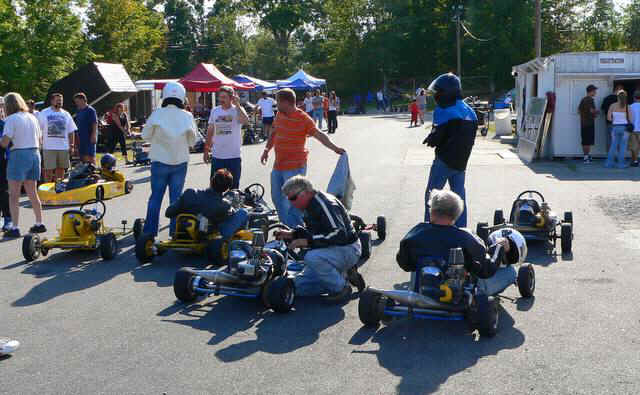 1. George DeSomma and Bob DiNozzi on starting grid. 2. Group shot after Saturday's qual heat.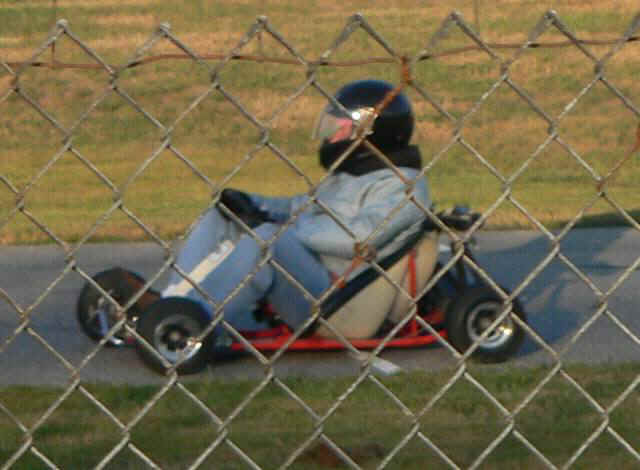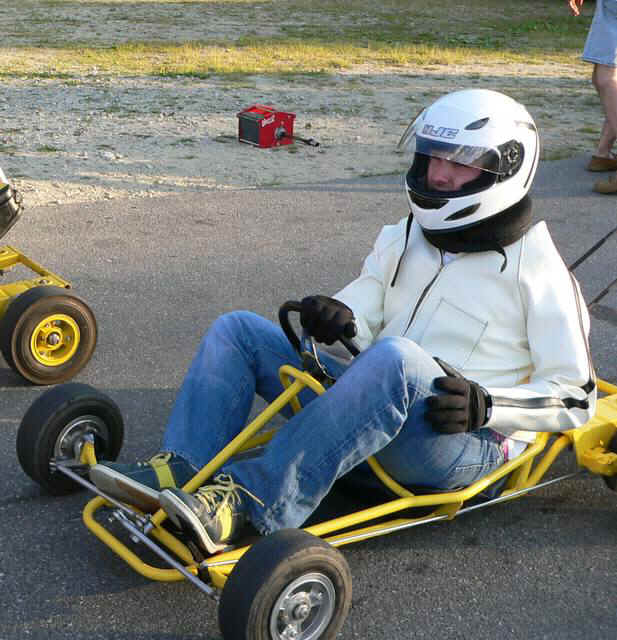 3. Chris Emilio running fast in Saturday's final. Didn't finish, but came back to take second in Sunday's main event. 4. John Corey on his R-1.
Return to main VKA 2005 Nat's Page