Vintage Kart Olympics at Quincy Il. 2005
Page 1 of 4

The 4th Annual Vintage Kart Super Olympics and Show was held on June 8-11 at T.N.T. Kartways, Quincy IL, a favorite kart track since 1961. John Julis was kind enough to send in pics and captions from this year's event. Be sure to check out all four pages.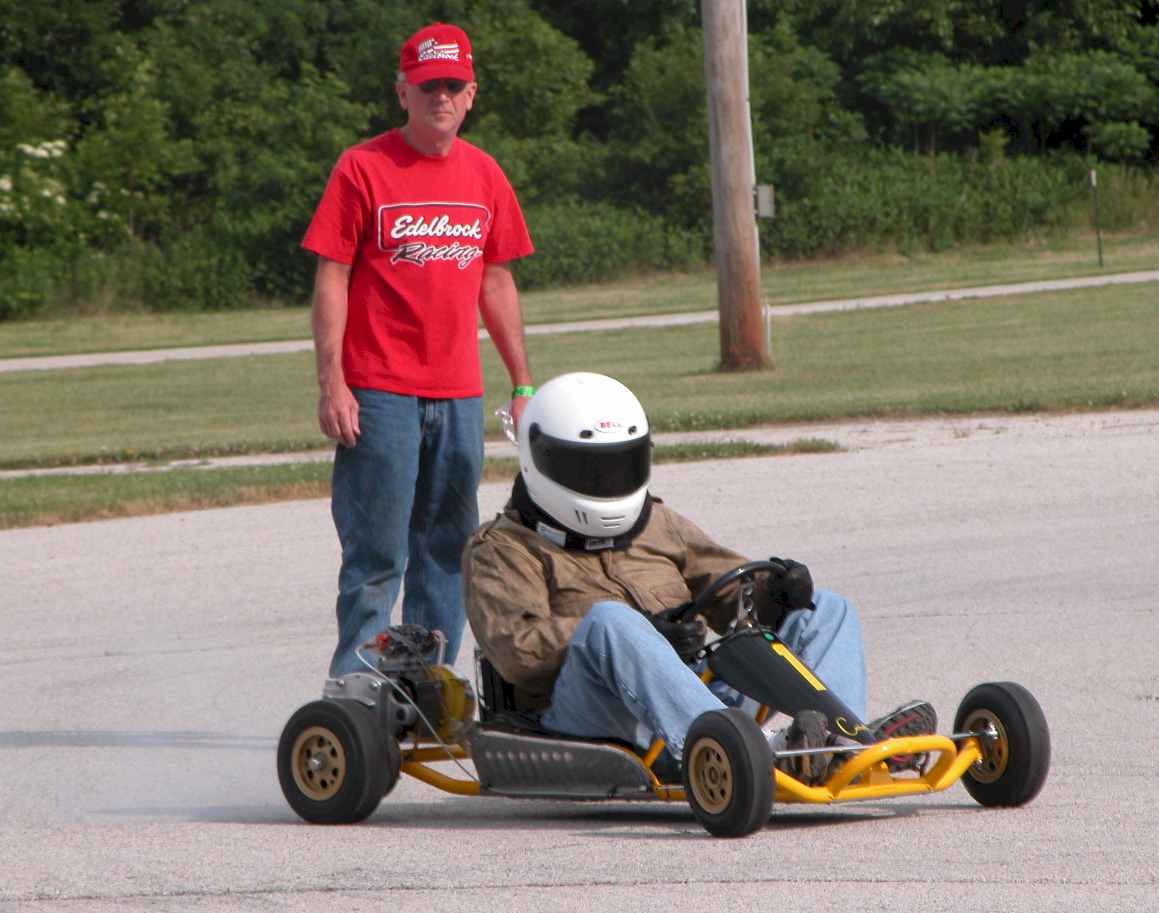 Jeff Brown tunes Mark Shepard's 1962 Caretta. Mark has owned this kart since new and it is the only Caretta ever built with a Margay gearbox. Mark won the 1964 Open Heavy at Pueblo.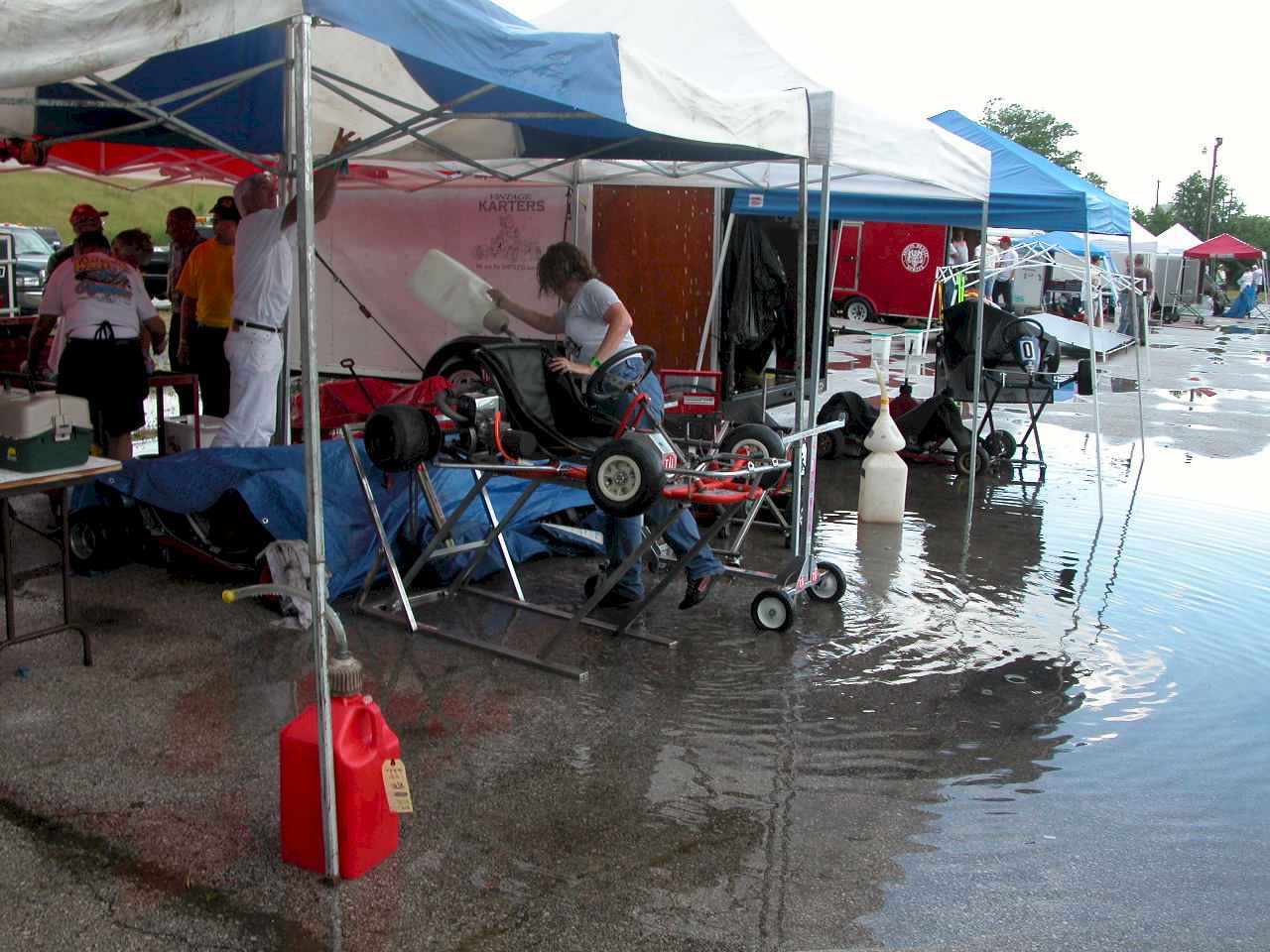 The rains came.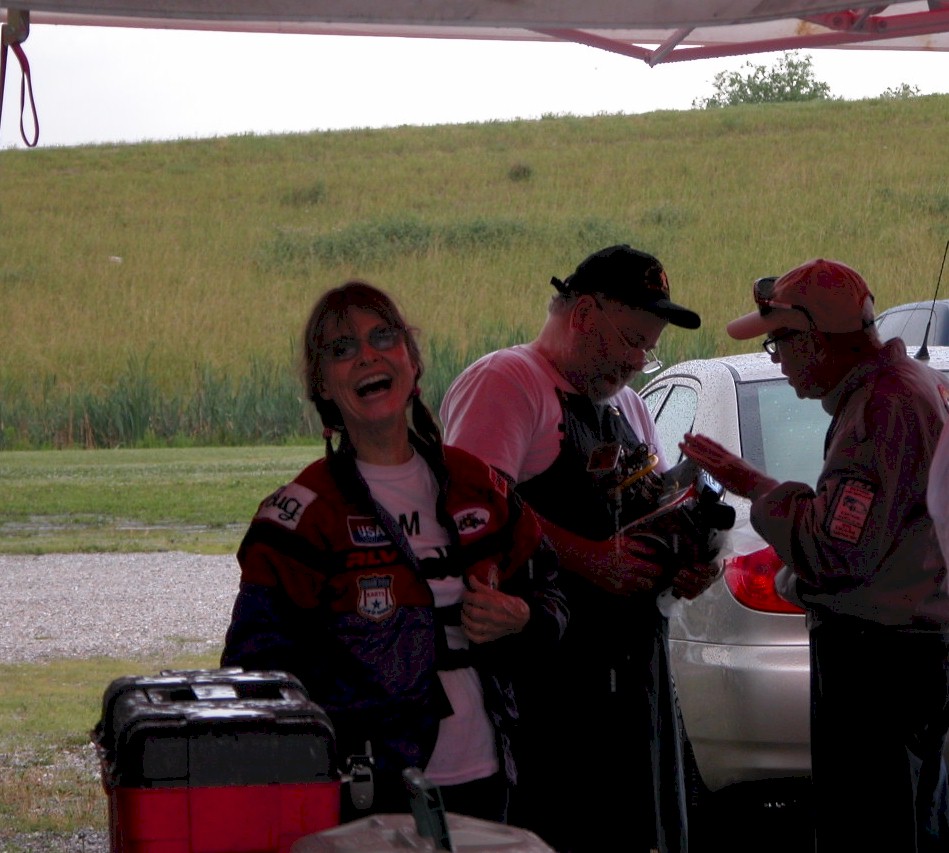 Faye Pierson flashes a smile while Pete Berlt listens to Tom Smith.
---