Specification - Ingels-Borelli Caretta (1958)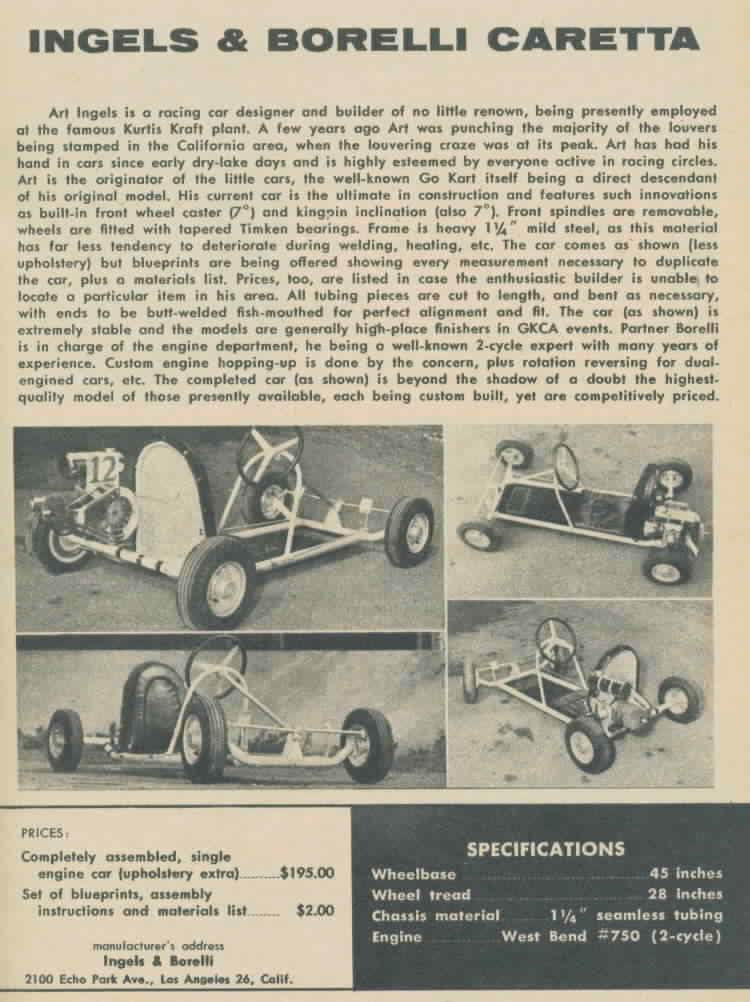 Most readers by now know that Art Ingels is credited with having built the first kart ever (in 1956), which is today known as "Kart#1" and still belongs to Art's widow Ruth. The Ingels-Borelli "Caretta" debuted with the model shown above. Carettas generally cost a bit more than their peers back then (and are particularly prized among collectors today).

Back to Page 1 (Suddenly it's 1958)
Return to Vintage Karts Home
Build your own classic style kart!!