history
3/1/02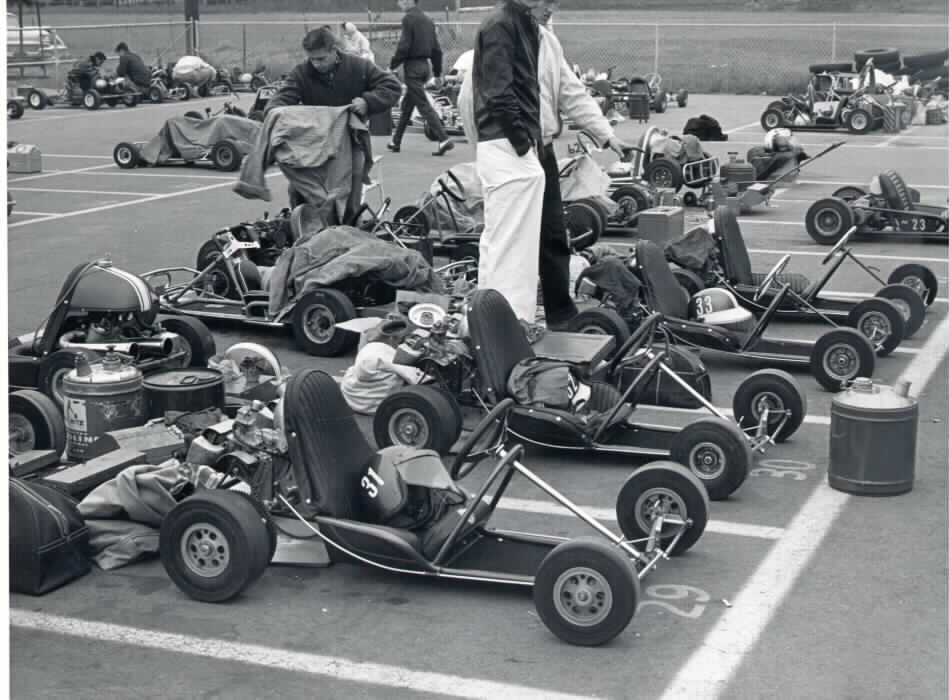 In this pit scene from the 1960 NAKA Grand Nationals (Rockford Illinois), four team Go Kart karts can be seen in front row. Duffy's Konig-powered Go Kart (with the striped bullet shaped tank) can be seen in the row behind them. Even more interesting than the bullet tank is an inner tube device sitting on the seat. It had people puzzled, but Duff had a good (and secret) reason for it. More on that later. First let's talk about the kart.
In January 1961, Kart magazine ran an article on Duff's Konig (and his newer Villiers powered kart which would replace it for 1961 racing action). Here are some highlights from that article.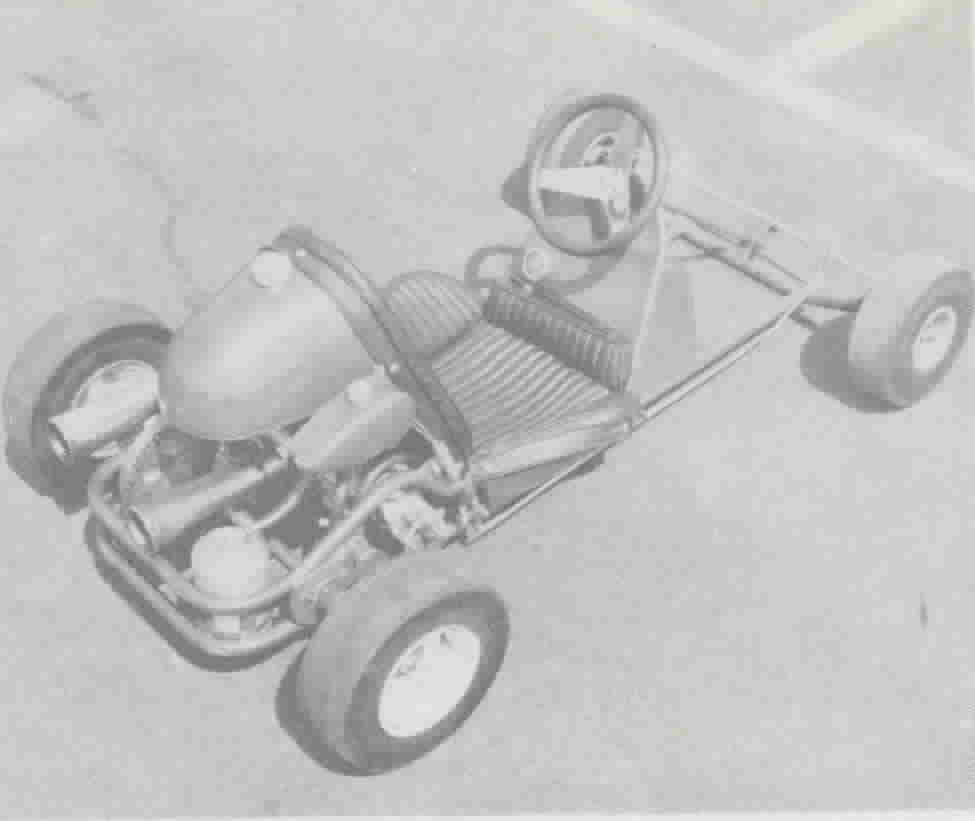 Standard Go Kart 800 frame was extended 2" at the rear to allow the Konig to sit at near-ground hugging attitude. Rear of frame was reinforced. Front wheels are Azusa, rears are Geneva steels.
Total weight of the kart, including the massive Konig, was only 155 lbs.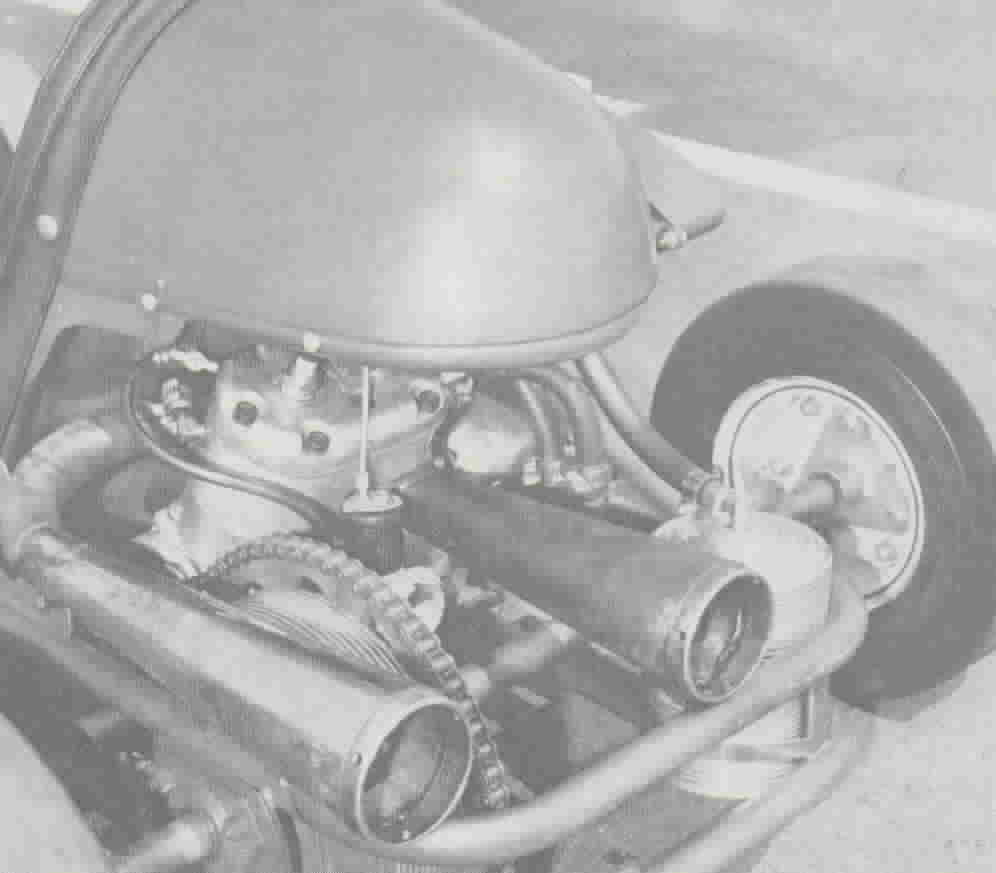 Here's that Konig. The 15 cu in water-cooled monster is cooled by radiator located directly below the steering post, with a section of the floor pan just below it removed for air flow. Engine ran a Villiers Amal carb via a handmade manifold. Tank is handformed aluminum covered with fiberglass. Number 40 motorcycle chain rides on special 64 tooth sprocket made by Gil Horstman. Twin open megaphones are Duffy's design.
This kart is perhaps best known for its spectacular performance at the 1960 NAKA Nat's. Clocked the fastest qualifying time at 44.70 for the 1/2 mile circuit. Won first 2 Class C Super heats, but spun on the last and took second in C (that class was won by Lew Billo on a Konig-powered Dart).
Here's a shot of Duff's Kong in action at Sacramento (ca 1960)where he "dusted the local hot shoe".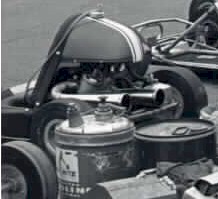 Here's that pit shot again of the Konig. Duffy explains that, due to a last minute rule change to more laps per heat, he needed to expand his fule tank capacity. The answer? An inner tube mounted on the seat filled with fuel. He wouldn't tell anyone at the time what the inner tube was for, but confided the story later.
Photos in this article are from Kart magazine (Jan 1961) and from Duffy's personal photo collection.
1960 NAKA Grand Nationals race