---
Smithsonian Kart
---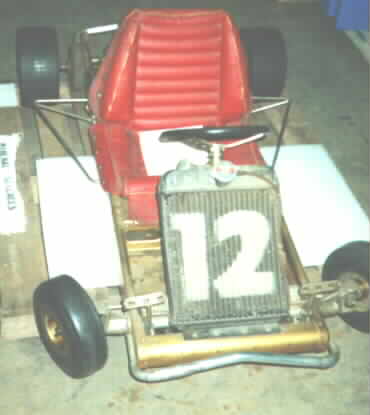 This Anzani-powered Rathmann Xterminator was recently donated to the Smithsonian. The Vintage Karts web site was contacted by David Kinney of USAppraisal to help provide some background information, particularly on the Anzani water cooled motorcycle engine as it was applied to karting (in the extreme!) in the early 60's.
Note the front mounted radiator doing double service as a "nassau panel" to carry the racing number.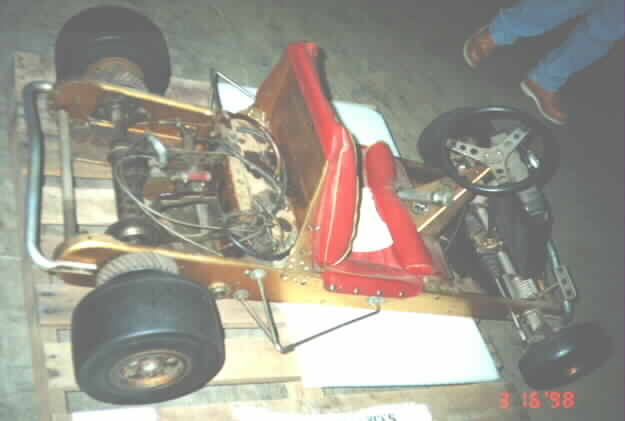 The kart was donated to the Smithsonian by the owner's son after having sat in a basement for thirty odd years. It is now currently sitting in the Smithsonian's facility in Silver Spring MD, near Washington DC. The donation also consists of literature, trophies and other goodies. Pictures of these may be made available to this site at a later date.

The Anzani engine is sitting in a basket.
Click here to view the Anzani engine and two other views of the kart.

See an original Rathmann Xterminator ad

Photos and info courtesy of:
David Kinney
USAppraisal
PO Box 472
Great Falls VA 22066-1472
DHKinney@aol.com